At a glance...
Our network of contacts spans all aspects of the media industry from ad agencies and independent film makers to corporate users. Recent placements include:

Commercials: Nissan Micra, T-Mobile, Vodafone, Rimmel, Sure, Miller Beer, Vicks, Milka, Lenscrafters, Tang, Cafe Zero. TV: CSI, 90210, Entourage, Glee, Political Animals, Banshee, Inbetweeners (U.S.), In Plain Sight, Awkward, Burn Notice, Life Is Wild, Lipstick Jungle, Free Agents, United States Of Tara, BBC Sport, Sky Sports, Freesports On 4, MTV Mono, Barrio 19 & Movie Awards, Countrytracks, Match Of The Day, Coast, Gardeners World, Restoration Home, I'm A Celebrity..., O'Neill Cold Water Classics. Film: Magic Mike, Rabbit Hole, Marry Me. Computer Games: Tiger Woods, Little Big Planet. Online Marketing Campaigns: Porsche, Smirnoff, Mulberry, Adidas, Skoda, Network Rail, Marks & Spencer, Naked, Schwarzkopf, Gilly HIcks, Nike, Dulux, Eileen Fisher.

Welcome to our world of musical justice…
Welcome
Welcome to Five Missions More Music publishing and consultancy, bringing you music from some really exciting up & coming songwriters and some of the best independent record labels around.

We're always looking for new and exciting songwriters to join our roster of composers. If you are interested in talking to us about publishing have a look at our publishing page.


Elmo used in Nivea Commercial in France...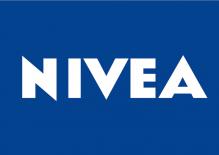 We're pleased to announce that 5MM writer/artist Elmo has recently had his track 'Laura' picked up for use in Nivea BB Cream advertising campaign. The commercial is airing now in France on TV & the internet.

For more info on Elmo check our songwriter page.

Elmo is currently hard at it in the studio working on his new EP, set for release later this year.
Recent US TV Placements....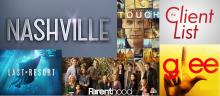 We've been busy placing music in a wide variety of American TV shows.

Songs from our catalogue have featured in Glee, (Kiefer Sutherland psychic vehicle!) Touch, Nashville, Last Resort, Client List, Parenthood, Emily Owens MD and more.
Toyota Aygo / VEVO Idents...

We've been working closely with Platinum Rye to source music for 5 animated Idents for Toyota Aygo's new sponsorship partnership with online music channel Vevo. The idents will be strategically placed before key videos on the channel and feature music from Elmo, Pete Cannon, Zinc, The Balconies and more.
Recent Placement - Nissan Micra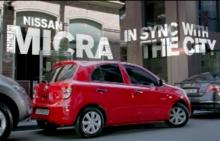 Leeds based four-piece The Pablos have recently had their track 'Lose Control' featured in Nissan Micra's online campaign out of Australia.

Check our sync page to see the spot and here to hear their Lose Control EP in all it's glory.

The band are currently hard at it in the studio working on their follow up to the EP. The results of which will see a release in 2013.
Recent Placement - Cafe Zero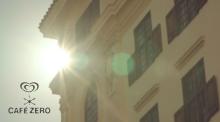 East Of The River's track 'Chasing Colours' has recently been licensed for a Cafe Zero advert. The spot is currently airing in Europe.

The song is taken from East Of The River 'We Deserve To Love Again' EP which you can hear in full here

Check out the spot here
Sync Showreel...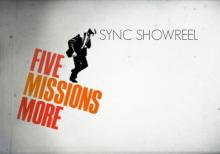 We've been busy on the sync front with recent placements in Steven Soderbergh's new film 'Magic Mike', Porshe's promotional film celebrating 20 years at Le Mans, Smirnoff's 'How To' App, US TV show 'In Plain Sight', MTV's Real World Challenge and more.

With all that to come, we thought we'd take stock and put together a showreel of all of our recent sync placements.

Check the video out here
O'Neill music supervised by Five Missions More...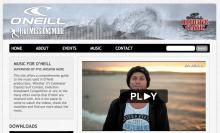 We've been working closely with leading surf brand O'Neill over the last few months and have just launched our brand new microsite, offering a comprehensive guide to the music used in O'Neill's productions.

Whether it's Coldwater Classics Surf Contest, Evolution Snowboard Competition or one of the many other events that O'Neill are involved with, this is the place to come to watch the videos, check the tracklists and find out more about the music.

www.fivemissionsmore.com/oneill
Milka Graze Advert in Europe...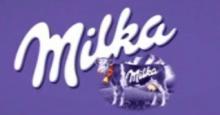 Manchester based Beatphreak has seen a fair amount of joy on the synch front recently, having had tracks placed in (US TV shows) Entourage, LIfe Is Wild and Marry Me, plus recent Nicole Kidman film Rabbit Hole.

His latest placement see's 'Wizball' used in a Milka Graze 2011 advert currently airing throughout Europe. Check our synch work page to see more.
Lenscrafters Advert in the US...

We've been busy on the synch front recently, licensing Elmo's 'My Life' to a US advert for (glasses manufacturer) Lenscrafters.
Five Missions More confirmed as music supervisor for O'Neill Worldwide productions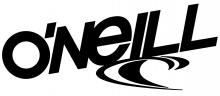 We're really pleased to announce that we've agreed to supervise the music for all of (surf brand) O'Neill's forthcoming productions.

We're in the process of creating a dedicated website to highlight the music used in 'O'Neill Cold Water Classics', 'O'Neill Evolution' and a whole lot more and we're very excited about getting started. More news to follow...
Brasstronaut featured in T Mobile Austria Campaign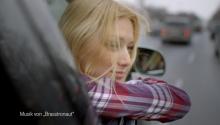 Brasstronaut's 'Slow Knots' was recently licensed for use in T-Mobile commercial in Austria. The song is taken from their rather splendid debut album 'Mount Chimaera' out now on Unfamiliar Records.

The band are touring extensively throught Europe (UK, Germany, France, Netherlands and Austria) in May/June 2011 and play the Great Escape Festival on 12th-13th May. Find out more about their live shows and more here
Recent Placements...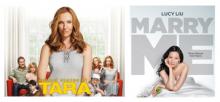 5MM writer Beatphreak's 'What Do You Know' track was recently featured in US TV mini-series 'Marry Me'.

The show stars Lucy Liu as 'a single aspiring artist-turned-social-worker looking for love'(!) and was aired on the Lifetime Network in December 2010.

More info here

In addition, Tom Eno's 'Funny What You See' ft Mr James Bright will feature in the fortcoming series of 'United States Of Tara' starring Toni Collette.
Recent Synch News...'What Do You Know' used in new Nicole Kidman film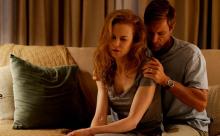 Beatphreak's 'What Do You Know' has been licensed for use in the forthcoming Nicole Kidman film 'Rabbit Hole'.

The film received a very positive response at the recent Toronto Film Festival and has even been tipped for Oscar glory next year.
Eileen Fisher choose The Swings 'Petit Chaton'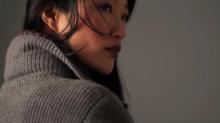 5MM song 'Petit Chaton' by The Swings has been chosen to soundtrack the new Fall 2010 Web Campaign for US Fashion Company Eileen Fisher.

Watch the video here.
Alice Russell signs deal with 5MM...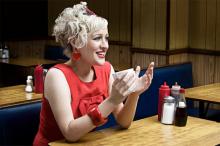 We're pleased to announce that we've agreed a deal with Alice Russell to publish her 'Pot Of Gold' album. We've been longtime fans of Ms Russell here at 5MM and are really excited about being able to work the record!

Alice needs little introduction...aside from her solo records (with producer TM Juke) she has recorded with Massive Attack, David Byrne (Talking Heads), Quantic Soul Orchestra and Mr Scruff and played live with Lonnie Liston Smith, Roy Ayres, Questlove and The Roots and many more.

Catch her storming love show at this year's Big Chill Festival and learn more at www.alicerussell.com
Soka Afrika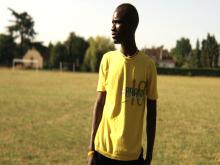 Soka Afrika is a feature length documentary film celebrating African football in the run up to World Cup 2010. Following the different paths of aspiring young African players from South Africa, Ivory Coast, Egypt and Cameroon, Soka Afrika explores the power of football to influence Africa for better or worse.

We've been working closely with prodcution companies; Studio SRK & Masnomis, supervising all of the music for the film.

We've licensed tracks from Mount Kimbie, Mulatu Astatke, The Heliocentrics, MRR & ADM and kidkanevil. The film is set for release later this summer and is looking ace! Watch the trailer www.sokaafrika.com
Seal Cub Clubbing Club's 'Aurienteering' placed in U.S Vicks Commercial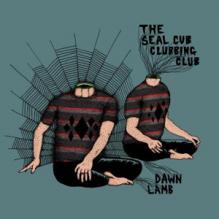 We've recently been working quite closely with the five-piece, post-punk, Wirral based Seal Cub Clubbing Club (Jack To Phono Records) and are pleased to confirm that 'Aurienteering' (from their splendid debut album 'Super Science Fiction') has just been placed in a Vicks commercial in the USA (check the Synch Work page to see it).

The band are currently busy in the studio recording their follow up album, look out for a new single to come very soon.

They're also touring the UK with dates in London, Bath, Oxford, Manchester, Liverpool & Birmingham over the next few weeks.
Little Big Planet / Sony PSP License
We've recently licensed Voodoo Trombone Quartet's 'Voodoo Juju' track (on Freshly Squeezed Music) to the rather endearing and innotive Sony PSP game Little Big Planet, which is out now and great!
'Top of the Top' placed in Vodafone ad...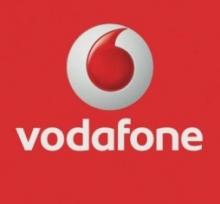 We're proud to announce that we've just placed Laura J Martin's 'Top Of The Top' in a Vodafone campaign in the Netherlands.

Big thanks to our Dutch partners at The Missing Synch for their help. 
Check out the ad on our synch page and the full track on our music page.

Laura has just completed live sets at this years' Big Chill and Green Man Festivals. You can hear more Laura J Martin music on her www.myspace.com/lalajmartin
5MM & First Word Publishing Deal...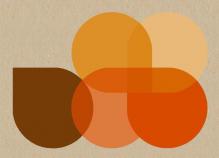 We're proud to announce the completion of a deal that sees 5MM Publishing administer the First Word Records publishing catalogue.

First Word Records is home to Kidkanevil (of Stateless), 6ix Toys & the funkiest horn section in the UK, The Haggis Horns. An eclectic label which boasts a catalogue of modern soul, edgy hip hop and jazzy beats, FW have released music from Corinne Bailey Rae, Andreya Triana, Laura J Martin and many more.

We're really excited about getting to work on the music and proud to welcome First Word into the 5MM fold.

For more info about First Word check www.firstwordrecords.com.
Laura J Martin's 'Doki Doki' placed in Tang commercial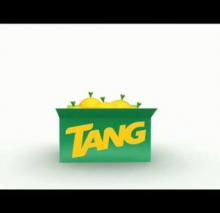 No sooner had we welcomed Laura aboard the good ship 5MM, than we placed her first single, 'Doki Doki' (released on First Word Excursions early 2009) in this Tang soft drink commercial (South America).

Laura is currently finishing her debut album; a wonderful mix of handmade folk and electronics. She'll be shopping the album to various labels in the months to come.

Rest assured there's a lot more to come from this super-talented young singer/songwriter/producer!
Aaron Jerome features in 90210...

5MM track 'Angel Lady' by Aaron Jerome which features Andreya Triana, was featured in episode 11 of brand new US TV series 90210: "an edgy, contemporary spin-off of the iconic drama Beverly Hills, 90210" as described by the network.

The song is taken from the splendid Aaron Jerome album 'Time To Rearrange" on BBE Records which is out now and well worth checking out...